Blog

Youth projects in your area
Enabling young people to learn new skills, increase their knowledge and develop confidence, self-esteem and resilience.
For more information about SfYP including the local offer for young people and contact details for all the teams, please visit www.servicesforyoungpeople.org or email sfyp@hertfordshire.gov.uk
To contact individual teams:
sfyp.hertsmere@hertfordshire.gov.uk
sfyp.broxbourne@hertfordshire.gov.uk
sfyp.dacorum@hertfordshire.gov.uk
sfyp.eastherts@hertfordshire.gov.uk
sfyp.northherts@hertfordshire.gov.uk
sfyp.stalbans@hertfordshire.gov.uk
sfyp.stevenage@hertfordshire.gov.uk
sfyp.threerivers@hertfordshire.gov.uk
sfyp.watford@hertfordshire.gov.uk
sfyp.welwynhatfield@hertfordshire.gov.uk
Summer Reading Challenge 2021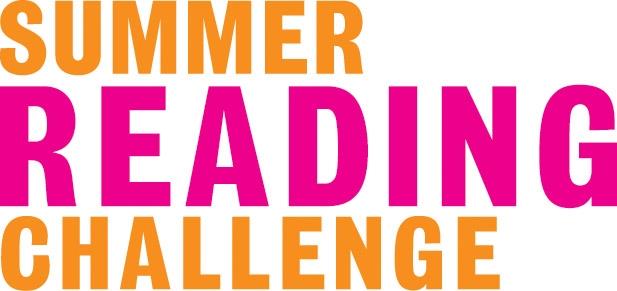 Calling all Heroes!
Wild World Heroes, has now launched in all Hertfordshire libraries .This year The Reading Agency is working together with the WWF to inspire young  readers to stand up for our Planet!
We are inviting this year's young readers to take on our Free Challenge and join the six  Wild World Heroes in the fictional town of 'Wilderville' where they have noticed some environmental problems in their town! Working together the six young heroes would like children to join their adventure and help them solve these problems.
To take part the children are challenged to read any six books. Our libraries have a 'World Full' of exciting books to read, including eBooks and eAudioBooks available on our libraries BorrowBox, so the children can have fun and go 'Wild' with their choices.
For every two books read, the children can collect stickers (some are scratch and sniff). Using the clues and the town map, they can help the heroes on their adventure through 'Wilderville' helping them solve the enviromental problems and  making it a better place for people and nature.

The challenge runs for the whole of the Summer holidays, all the children who finish the challenge by Saturday 4 September will receive a certificate, medal and a Wild Heroes Bookmark. So visit your local Hertfordshire Library and get your child signed up to their own environmental reading challenge, and become a Wild World Hero caring about their planet too.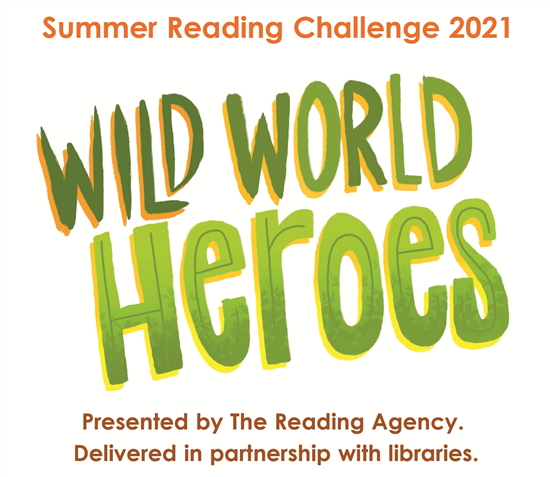 For more details visit   www.hertfordshire.gov.uk/libraries , call 0300 123 4049
Follow us on www.facebook.com/hertslibraries
Help promote the Parenting Together Programme

"Arguments are a normal part of family life, but when we constantly argue it can be a sign that disagreements are not being solved in the best way.
Do you feel that you argue all the time?

Do you struggle to talk about how you feel?

Do you find it difficult to listen to the views of your partner/ex-partner?
The Parenting Together programme is currently being run online offering relationship support for Hertfordshire families. Trained therapists are able to work remotely and flexibly with Hertfordshire parents, at a time to suit them, whether it's in the evening or in the daytime. Parents can apply for free support direct at https://www.tavistockrelationships.org/p-together or by calling 020 7380 1960″
Henry Online Healthy Families Programme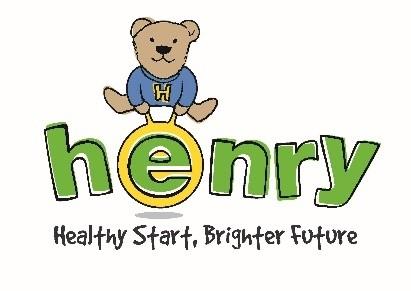 The Henry Online Healthy Families Programme is an early intervention supporting families with children under 5 years to adopt healthier lifestyles.
The programme is completely free for families and runs online for 1 hour each week over 8 weeks. Over the 8 weeks, we cover the following topics using a partnership approach which is strengths based and solution focused.
Session 1: Let's get started (what's a healthy person? Goal setting)

Session 2: Balancing acts (balance of foods and looking after self in terms of 'me' time)

Session 3: Needs and demands- parenting strategies

Session 4: Tuning into mealtimes- healthy habits

Session 5: Time to be active

Session 6: Eating Healthily- lunchboxes, Portions and food labels

Session 7: Let's focus on feelings (listening and empathy)

Session 8: The way forward (celebrating what parents have achieved and handing out certificates)
Please use link to review the flyer which has more information about the July programmes.
Please also click here to download the referral form which includes information about families who are eligible for the programme. 
Also please download this leaflet for more information on the North Herts free programme running this summer for families  with children under 12 years old
Hear 4 U – Support in the community
Meeting of Minds Craft Cafe – COMING SOON!
As discussed this morning, we are currently planning our next project named, Meeting of Minds Craft Cafe. This is a social group that will run in conjunction with The Food Pantry service from The Beaumont Community Centre. We anticipate to deliver our first group on Tuesday 8th April from 2-4pm (TBC) and it will run on a weekly basis.
Although we have been blessed with funding from Comic Relief to deliver this project (mostly for group/art therapy sessions), we plan to ask for a small donation of £2pp to be used toward the costs of craft materials. Refreshments and snacks will be provided free of charge' donated by Tesco (Lynn) and Morrisons (Clare)
.
Join Francine Swaby & Lesley Chance for their award-winning Handling Anger in Your Child with Autism or ADHD course is running again on zoom: 
Tuesday evenings from 6.30pm to 8.30pm 
Only 12 free places available for parents living in Hertfordshire parenting children of primary school age

WTBL
New online Tai Chi course
Wormley & Turnford Big Local, in collaboration with Community Voluntary Services for Broxbourne and East Herts (CVSBEH) have plans to run a free six-week online Tai Chi course, starting by the end of February.
We would greatly appreciate your comments regarding the best times to do so.
Please complete the following questionnaire if you are interested in the course.
https://forms.office.com/Pages/ResponsePage.aspx?id=ur7mk6rEMUevXdc1sJfq26lknHPFENFCpSdyuT28FDxUQjdLTUpRNUI2VFVKUzhOME1GRks5N1FJUS4u
School Closures 8.2.2021
We have been notified that some of our schools are closed today due to the weather conditions.  Please check your school is open before leaving home today

What a busy week the team have had …………………
provided a new fridge, freezer, washing machine to a single Mum. Plus essential household items for her and her son.
What a fantastic achievement – I really do appreciate my team.  They make me proud every day, every week.  They always go beyond their job role, because they genuinely care for the families they support
So very proud to be their manager

Coronavirus (COVID-19) information
As the number of cases of coronavirus (COVID-19) in the UK grows, the Council is working closely with Hertfordshire County Council, Public Health England and partners to respond to the situation. 
National lockdown measures
From Wednesday 6 January, Broxbourne, along with the rest of England was placed under national lockdown measures. 
You must stay at home, other than for legally permitted reasons such as:
travel to work where you cannot work from home

travel to education and for caring responsibilities

attend hospital, GP and other medical appointments or visits where you have had an accident or are concerned about your health
Non-essential retail and close contact services, such as hairdressers and beauty salons, must close.
 All hospitality venues, such as restaurants, cafes, pubs and bars must close but can continue to operate take-away or delivery services.  
The wearing of face coverings in many indoor settings is mandatory unless you are exempt. Information on where this is applicable can be found on the use of face coverings page. 
People should work from home if they can.
Leisure centres, gyms and swimming pools must close. Outdoor sports sessions cannot operate.
All schools and education settings are closed to pupils, other than those children of key workers or vulnerable children.
You can meet one person from another household or support bubble outdoors for exercise purposes only. You must not meet anyone indoors.
This overview of what national lockdown measures mean for residents and businesses is a useful, at a glance guide. Full details are available here.
New national NHS letters issued – inviting patients to book their own vaccination appointments
These are letters from the national NHS system and are being sent out to people aged 80 and over. If you've already had your first dose of the vaccine at either a local vaccination hub run by GPs or in a hospital, you can ignore this letter. The practice or hospital is responsible for arranging your appointment for your second jab.  
If you haven't had your first vaccination yet (and you are aged 80 or over), you can choose to book an appointment for yourself using the web address or phone number in the letter you have received.  If you book in this way, your vaccination will take place at a venue called Robertson House, close to the centre of Stevenage.  Alternatively, you can choose to have your vaccination in your local area instead. Your GP practice will contact you as soon as possible to offer you an appointment – you do not need to contact them.
How the Council is responding to the situation
The Council is monitoring the situation and can reassure residents and businesses that contingency plans are in place that set out how services will operate in the event of disruption to normal business. The Council will seek to continue to deliver day-to-day services although as the virus spreads throughout the community, reduced staffing levels may mean it is not possible to do so. 
The Council has a responsibility to protect the community (especially those who are vulnerable), protect staff and to maintain priority services. The Council has prioritised the following services and will redeploy staff as necessary:
domestic refuse collection

housing benefits advice service

environmental health emergencies

temporary accommodation (housing)

housing benefits payments

burials/cemetery services
Council facilities that are closed
Following the government's announcement and to protect the public and staff, the following Council facilities are closed to the public until further notice:
main Council offices at Bishops' College

the One Stop Shop service in Hoddesdon and Waltham Cross

the Spotlight Theatre

Wormley Community Centre

Lowewood Museum
The Council will keep this under review as the government's guidance changes.
Current guidance from Public Health England
Current advice is that those who are at increased risk of severe illness from coronavirus (COVID-19) should take particular care to follow social distancing measures. This group of people includes those who, for example, are:
aged 70 or older (regardless of medical conditions)

under 70 with an underlying health condition (i.e. anyone instructed to get a flu jab as an adult each year on medical grounds)

pregnant
This is not an exhaustive list.
Hands. Face. Space.
There are three simple actions we must all do to keep on protecting each other.
Wash hands – keep washing your hands regularly
Cover face – wear a face covering in enclosed spaces
Make space – stay at least a metre apart
What to do if you have symptoms
Book a test if you have one of the following symptoms: 
a high temperature – this means you feel hot to touch on your chest or back (you do not need to measure your temperature)

a new, continuous cough – this means coughing a lot for more than an hour, or 3 or more coughing episodes in 24 hours (if you usually have a cough, it may be worse than usual)

a loss or change to your sense of smell or taste
To book a test, visit Gov.uk.
How long to stay at home
Guidance on how long you need to self-isolate for depending on different circumstances can be found on the NHS website.
Free parking for NHS staff and social care workers
If you work for the NHS or work in social care, the Council will provide you with free parking for the duration of the lockdown. You can register for your free pass by sending an email to parking control from your NHS email address. The email must contain your vehicle registration number. If you do not have an NHS email address, you can send us a letter from your employer as confirmation. 
Our 2020 Christmas appeal has again supported so many families, but this year, during a pandemic, we excelled with the support from the community and local organisations.   
This is our newsletter update with all the people that made this possible…
HABS Newsletter (12)